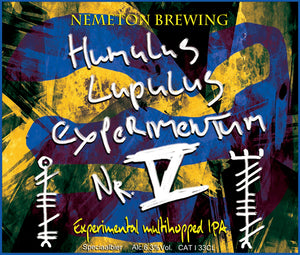 Normally only at festivals.. but now also in stores! Our hop experiment. Again edition IV. A delicious multi-hopped IPA with notes of pineapple and tropical fruit
Double Dry-hopped with over 10g/L hops, including Azacca, TropiCali and Simcoe.
vintage product! the expiration date has passed, but it's still a good beer... we'll keep an eye on that for you!