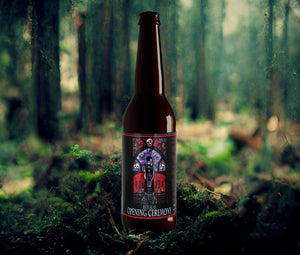 Ritual#1: OPENING CEREMONY
Barley wine (barley wine) is a type of beer like quadruple, but fuller....
The first ritual in this series of beers is of course attributed to the first ritual that the druids performed in ancient times at their Nemeton, the ritual place in the forest.
This rich English barley wine (barley wine) is brewed with the greatest care. To convert the greatness of nature into an intensive taste experience, we have used a number of plant-based ingredients such as blossoms and herbs. This provides an extra taste experience in this slightly bitter but balanced beer.